Samurai Spirit Tea Ceremony
An expression of hospitality "Omotenashi" through tea ceremony
Incredible Experience
Warmly welcomed by expert tea master and his wife who speaks Japanese, English and Chinese
Historic tearoom
Getting away from the crowds and into the real Kyoto
Selected shop of Green tea and Matcha since 1872
The Purveyor of green tea to heritage temples and grand tea master
Hospitality through a bowl of tea


Experience Tea ceremony at Bikouen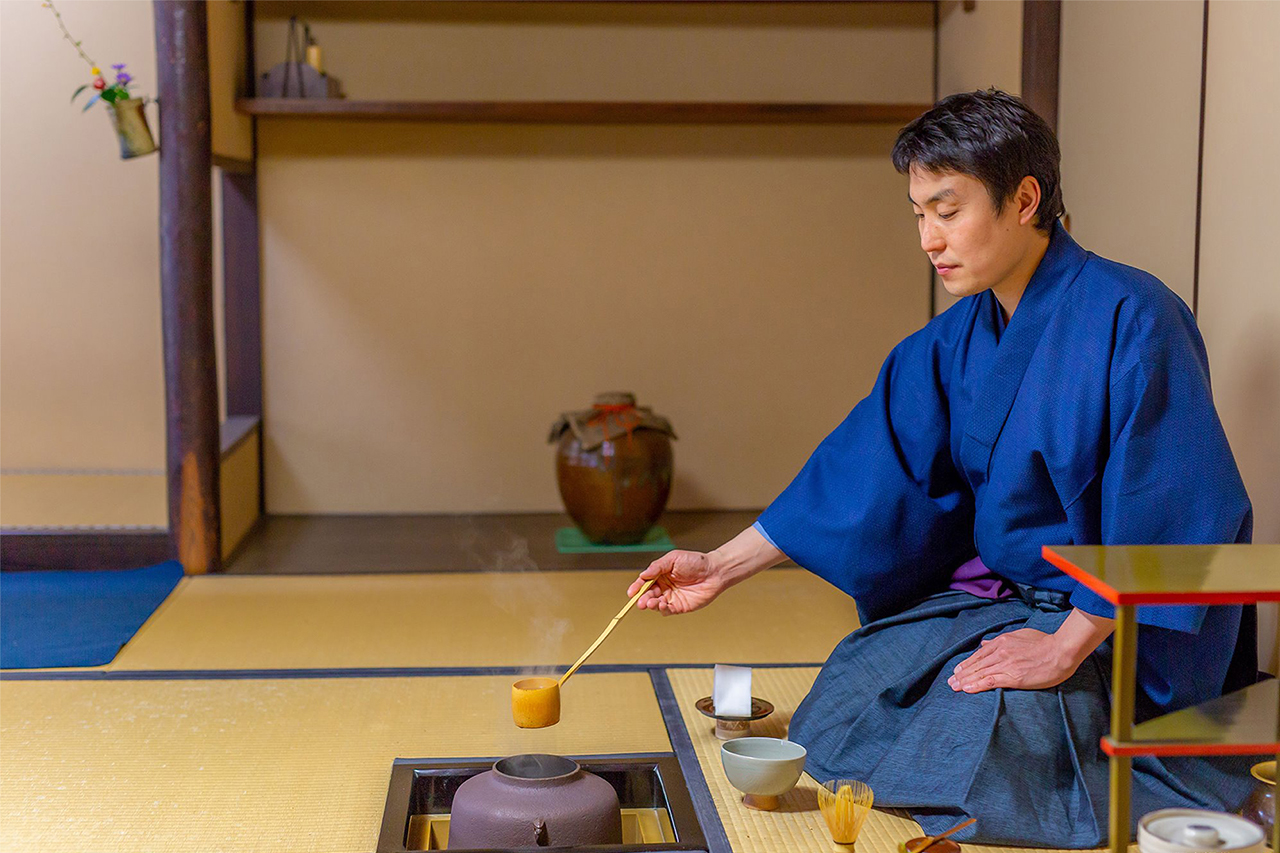 Samurai Spirit tea ceremony (Recommended)
Experience Tea ceremony at Bikouen, the only tea house which provide samurai spiruit tea ceremony in historic tea room in Kyoto Less than 15 min walk from JR Kyoto Staiton, Bikouen Tea House is superbly located next to UESCO World heritage "Nishi Honganji".  See our location→
About Bikouen
bikouen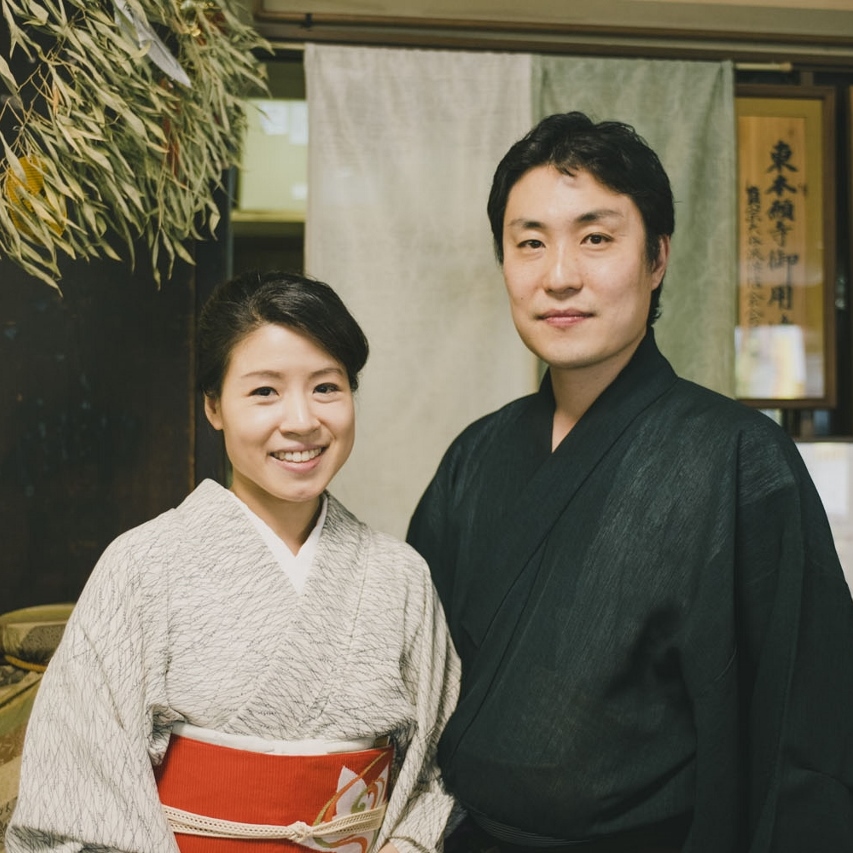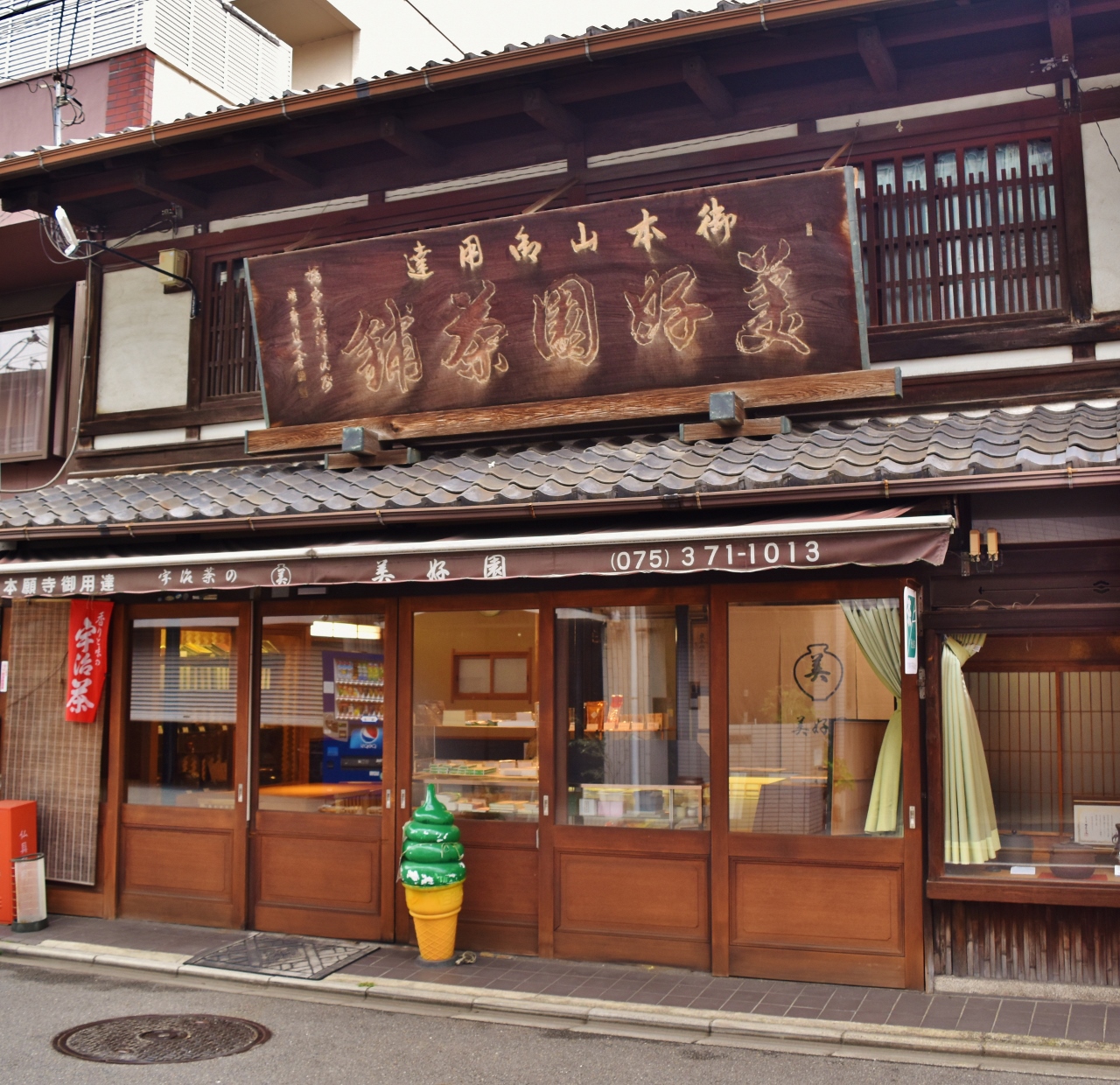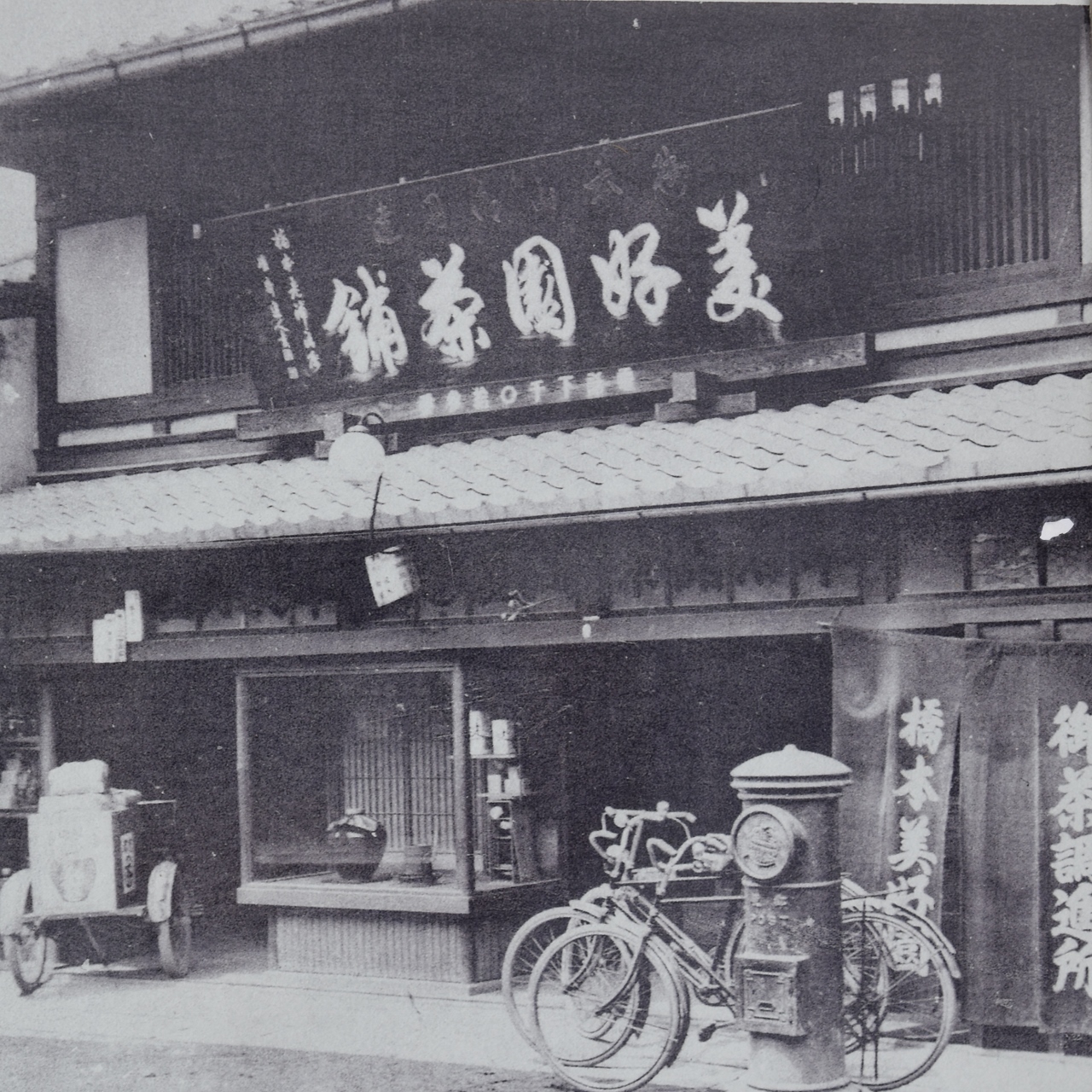 Specializing in Uji highest quality matcha and Japanese green tea since 1872, Bikouen tea house is the purveyors of matcha to Honganji temples and grand tea master of Yabunouchi School, one of the four main schools of chanoyu in Kyoto.
Bikouen's retail shop, showcasing an extensive selection of green tea along with tea ware, is featured with an historic traditional tearoom where samurai style tea ceremony experience and monthly classes is offered.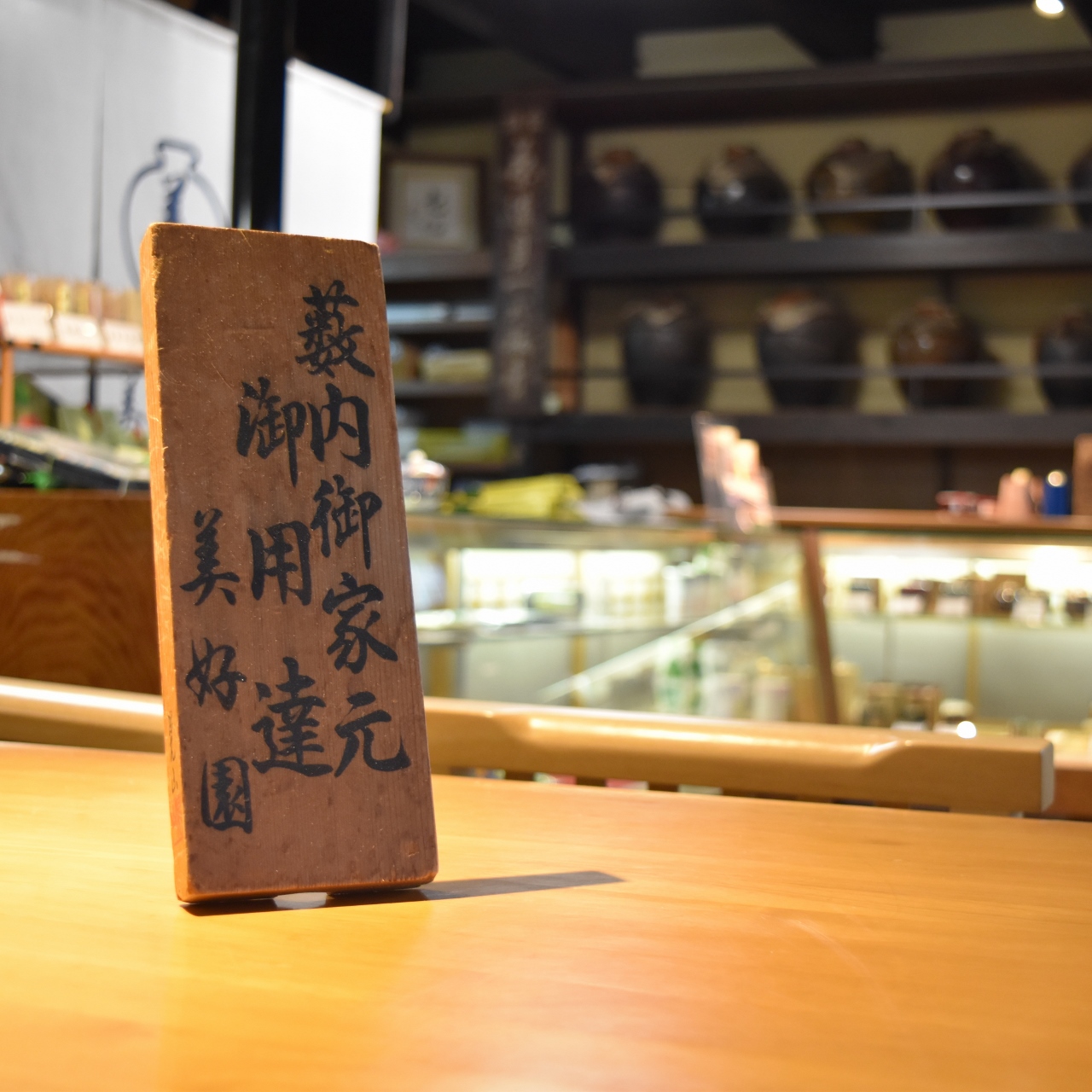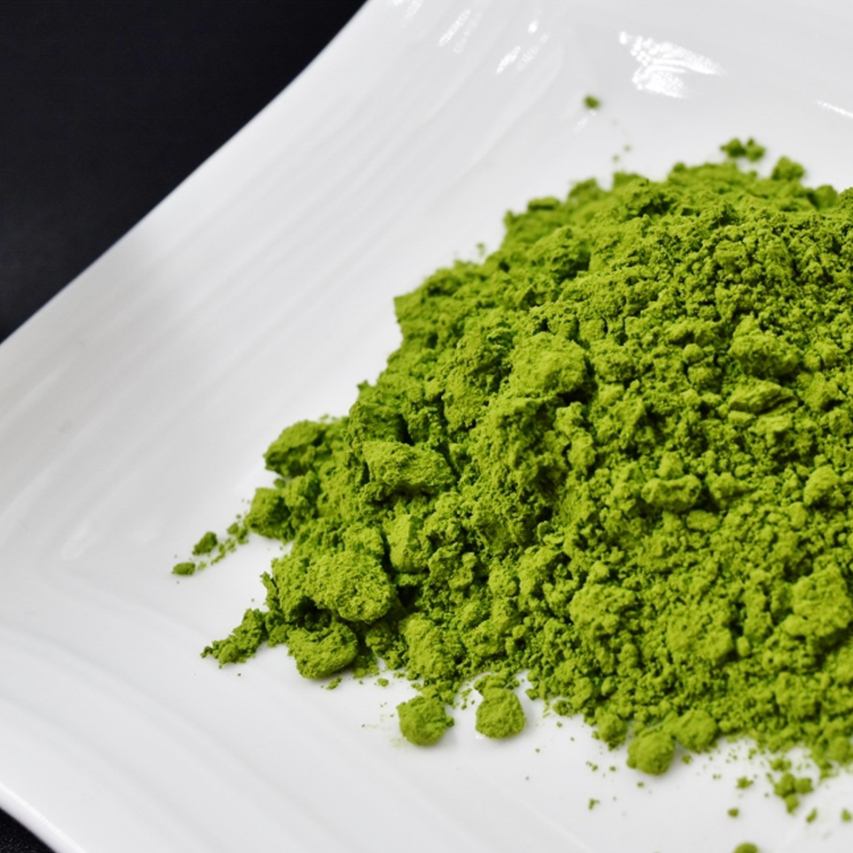 What is samurai spirit tea ceremony?
Menu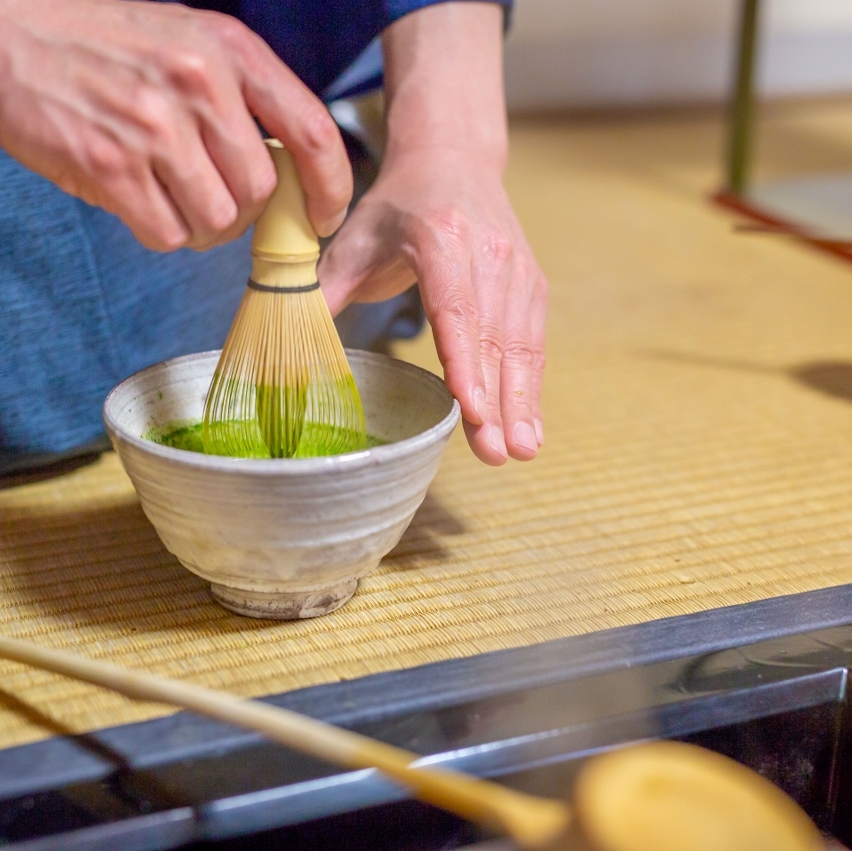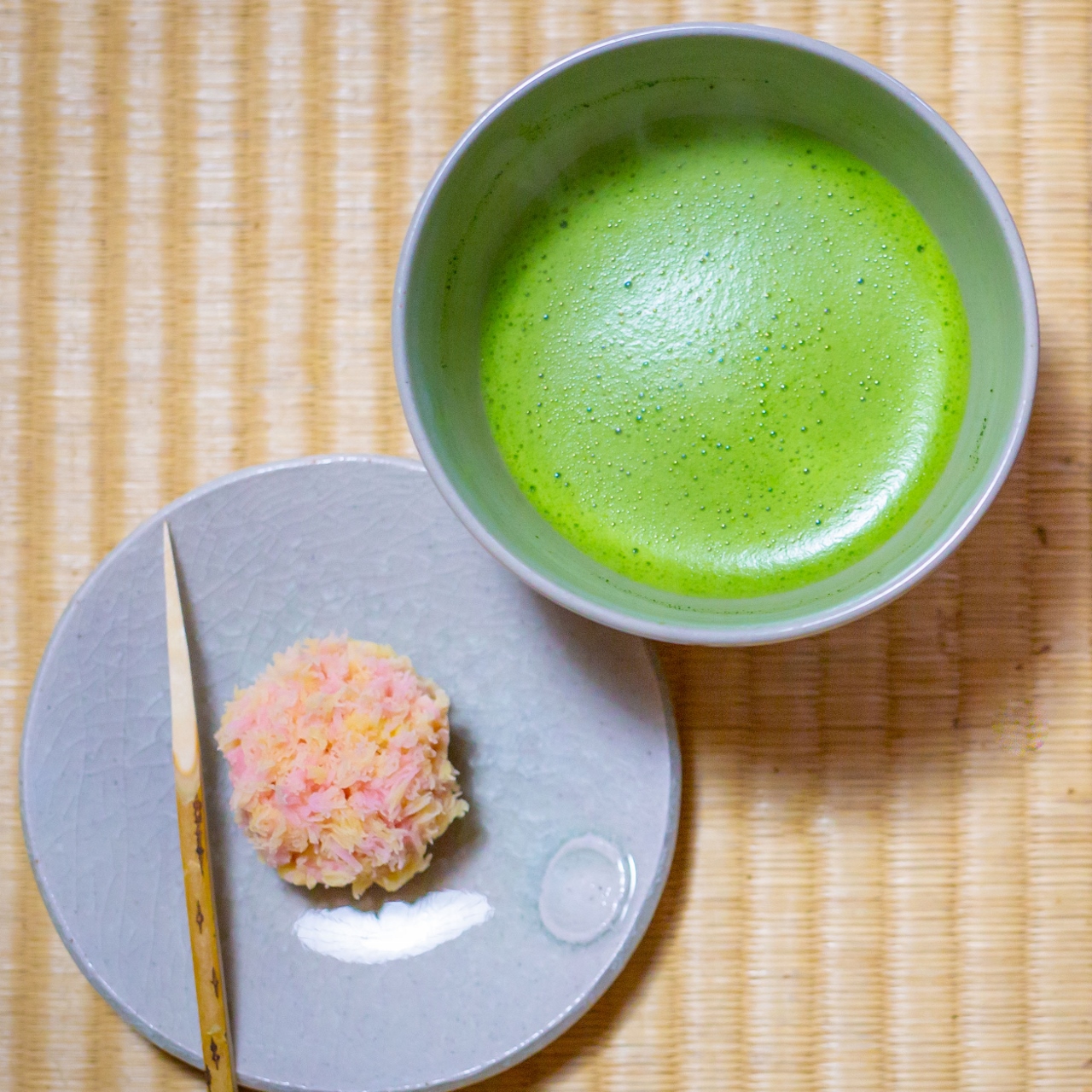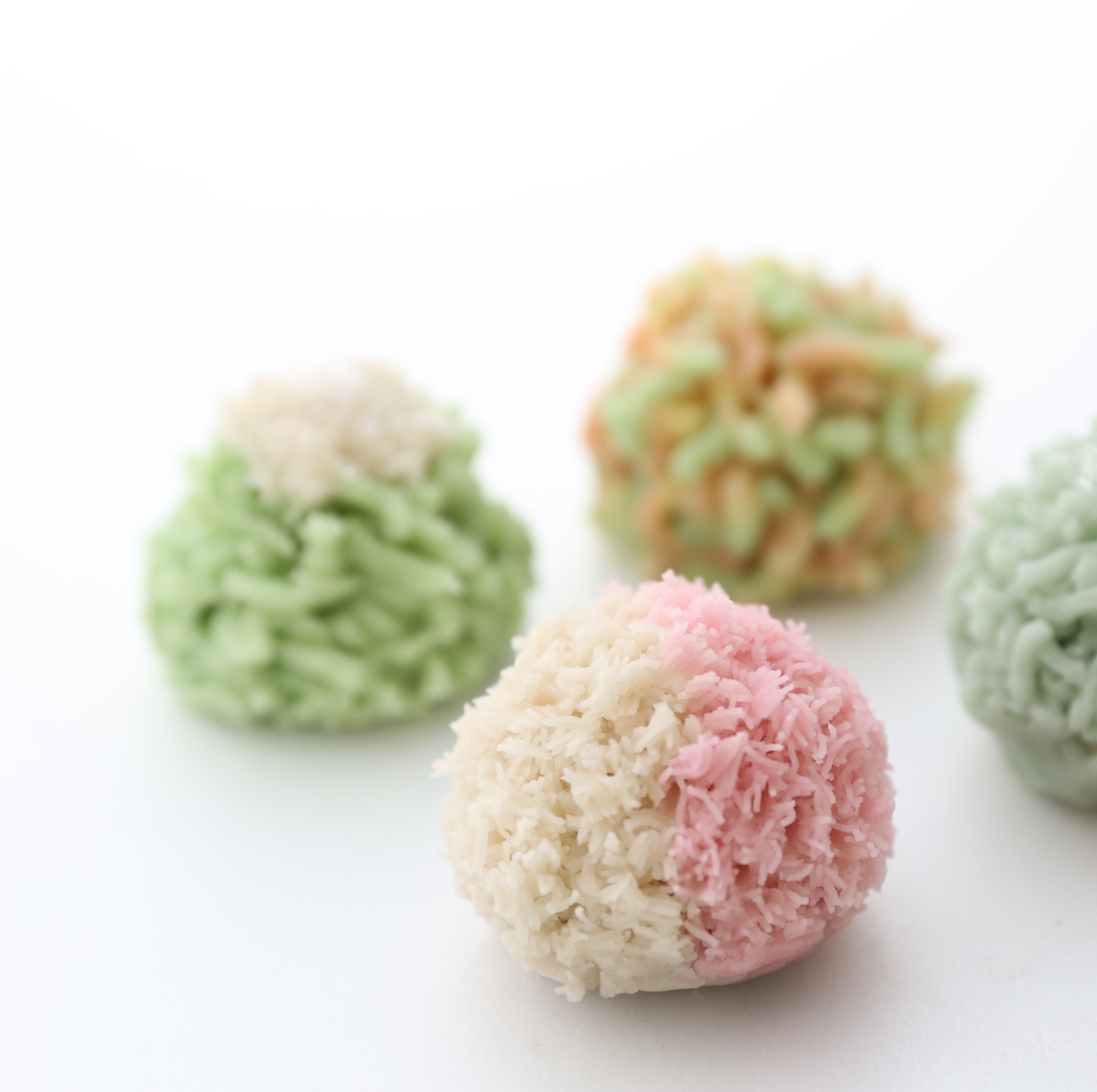 Yabunouchi school is said to be the most classical and oldest style of Japanese tea ceremony. Yabunouchi Kenchu ( 1536-1627) who founded Yabunouchi school, studied tea ceremony from Takeno Joo (1502-1555)who is Sen no Rikyu's master.The ritaulized way of preparing tea of Yabunouchi school gives people a masculine and heroic impression that's why it is also named as samurai style tea ceremony.Bikouen Tea House with a 150-year history is the only place in Kyoto which can experience Yabunouchi tea ceremony.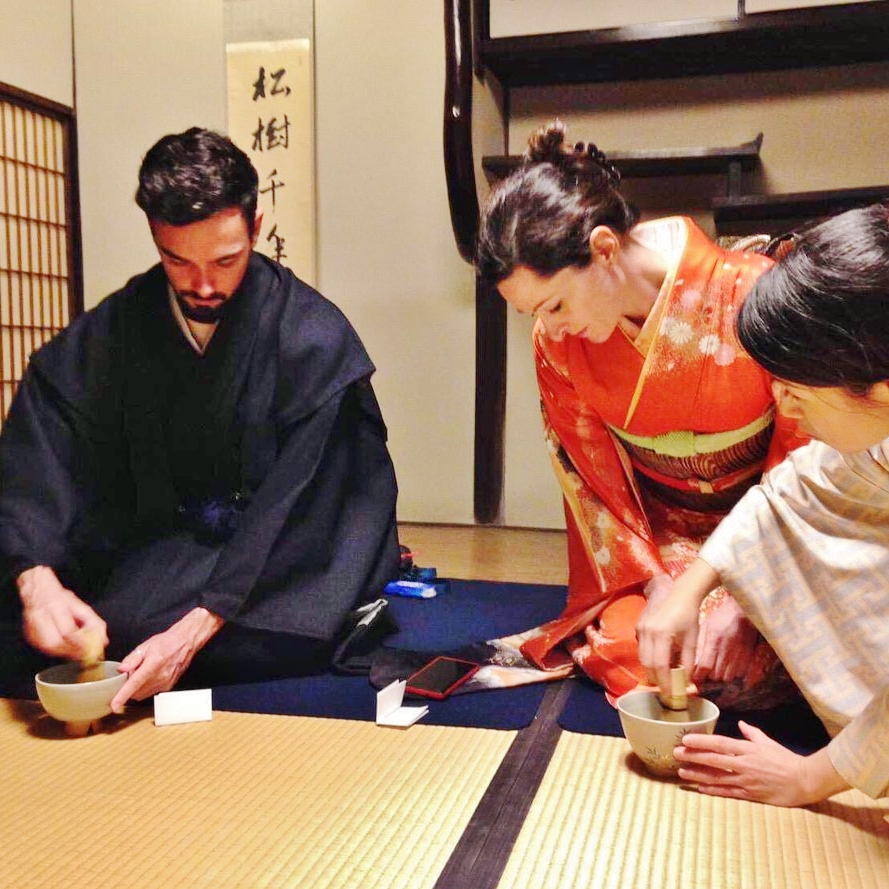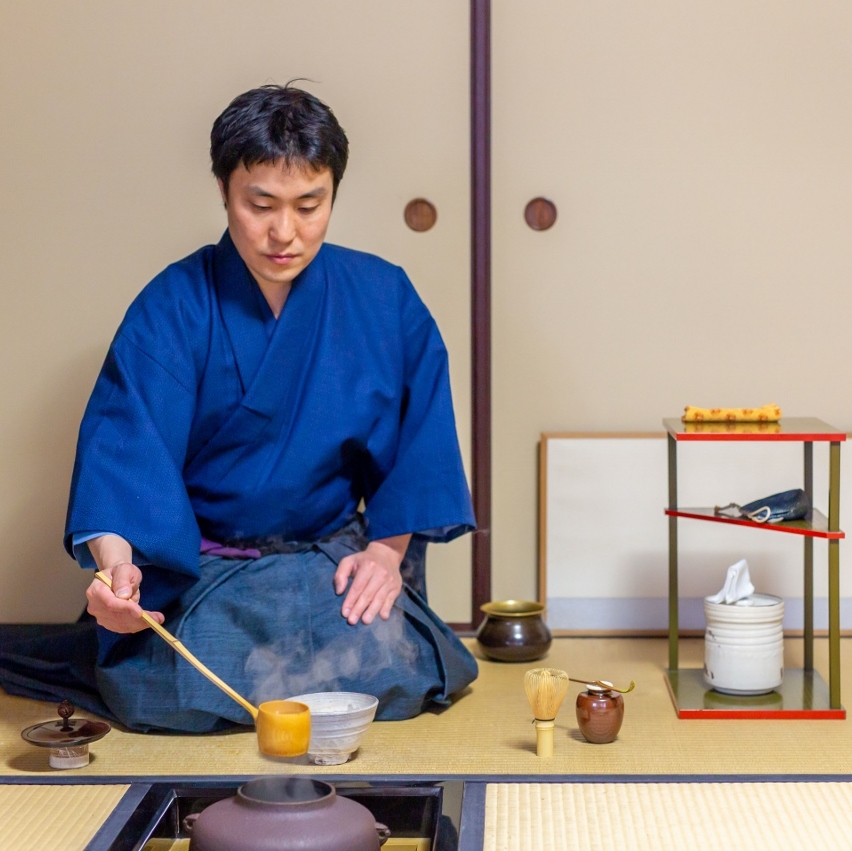 FAQ
Frequently asked question about tea ceremony at Bikouen Tea House.
LOCATION
ADDRESS
235 Butsuguya-cho Hanaya-cho sagaru Aburanokouji Shimogyo Ward, Kyoto
TEL
+81 75 371 1013
for same day reservation
FAX
+81 75 361 3909
HOURS
Mon-Sat: 09:00-18:00
Closed on Sun and Public Holidays
Transportation
By Train
JR Kyoto Station Karasuma Exit (Kyoto Tower exit)
By Bus
From JR Kyoto Central bus terminal, Bus No.9 at Gate B1, No.28 at Gate C236, No. 75 at Gate C5. Alight at Nishi Hongaji Mae.
By Taxi
5min from JR Kyoto Station Karasuma exit
By Subway
Subway Karasuma Line, Gojo Station Exit 8