How Do I Store My Matcha?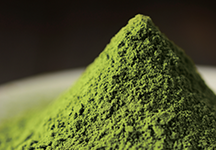 For all fine quality matcha from Bikouen, always store it in your refrigerator or freezer, even it is not opened yet.
To preserve the freshness, keep your matcha away from heat, humidity, light and odor.
We at Bikouen choose to keep our freshly grounded matcha in air tight tins with a strict temperature control.
To enjoy the best flavour and freshness the longest, please put your matcha into freezer once your received it.
※Once you've opened your tin, you are recommended to consume the tea within 1-3 months for optimal freshness.